KGUMSB/HR/22/2022 – 2023/176 25th January 2023
Notification
The Khesar Gyalpo University of Medical Sciences of Bhutan is pleased to announce the results of the Selection Interview for the various posts mentioned below, which was held on 23rd January 2023, as given below: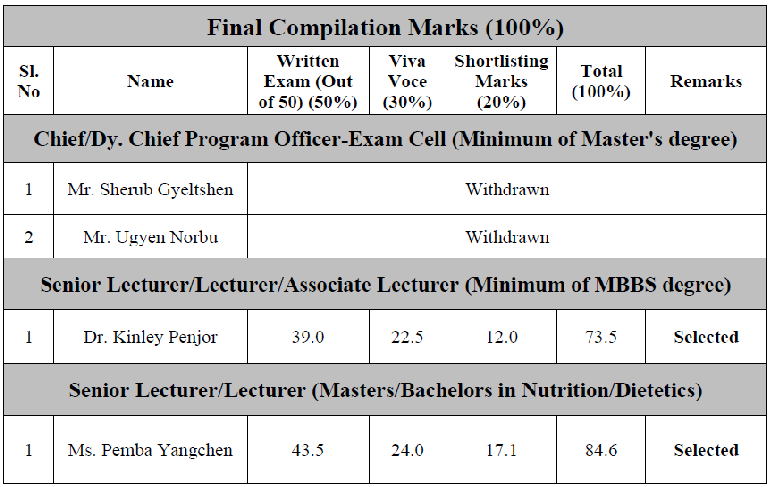 Note:
The candidates will have 10 days' period w.e.f. the date of notification of the result for appeals related to the selection examination/presentation and viva voce.
The selected candidates are required to report to the HR Section – Office of the President, KGUMSB on 1st February 2023 for appointment and further directives.
Sd/-
(Dr. Sithar Dorjee)
Director General